iOS-Iconism the Modern Art of Iconography
No, today is not about holy pictures, it will be about icons, not the holy ones but the graphic ones, ones that every average user of smartphone touches each day. Cut to the chase already...
Apple products were always exceptionally well designed, and square shaped iOS icons become the source of inspiration for many of us out there. Especially nowadays, when resolution of mobile phones is getting higher and higher, it really gives you a lot of room to go crazy with the design.
Lately I was looking through dribbble gallery and I couldn't help noticing new trend forming. The icon design inspired by iOS icons, here are some of them, which in my opinion are truly exceptional.
Closet by Webshocker
Whiskey iPhone icon by Konstantin Datz
Chrome Wheel iOS icon by Jony Jo Vanny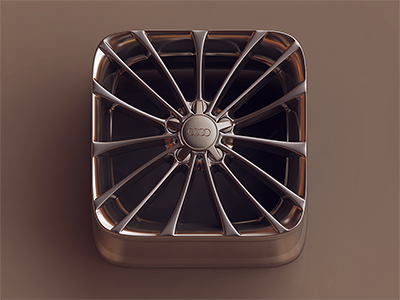 Boxing Glove by Ramotion
Radio iOS icon by Román Jusdado
Doors by Dash
Tape by Sosoa
Chalkboard icon by James Cipriano
Guitar icon by Javi Pérez
Dribbble magic book by Skelet Art